MINDS
Leadership Consulting Firm LLC
Some leaders have a vision.

Some share their vision. The ultimate leader gets others to share in their vision. MINDS Leadership Consulting helps organizations exceed their deliverables by effectively communicating a clear, compelling, sustainable, and inspiring vision for their performers to buy into and take action.
New Jersey Education Association (NJEA)
Keynote Presenter - Atlantic City Convention Center
Access2Success Education and Leadership Development Program - During News12 "12 In Our Schools" joint interview, former NJEA President Joyce Powell identified Mr. Walls as NJEA's only featured keynote presenter to facilitate two 2-hour sessions with over 400 educators. Mr. Walls shared his successes with his A2S Program that led to unprecedented academic results as well as positive personal behavioral change. Mr. Walls spoke to new and seasoned educators and administrators and he provided them with the framework to succeed in the classroom by way of utilizing the MINDS 'A'.L.I.S.T., S.M.A.R.T. G.O.A.L.S., and A2S curriculum. Participants' passions were reignited and educators recommitted themselves to delivering the highest quality creative education while infusing the MINDS A2S philosophy in their curriculum.
Red Bank Middle School - New Jersey
Access2Success Leadership Program
Quantitative:
Access To Success (A2S) program commenced with 15 students and is the first pilot program of its kind in the nation using these leadership tools

1 student transferred out of the schoolof the 14 students remaining

11 graduated representing 78.6%3 students attended summer school and achieved their diplomas representing 21.4%

2 students from the A2S program received Most Improved Honors Certificates at their graduation ceremony. This award is given to only 2 students for the entire year by the principal.

Language Arts Improvement (student went from 45 grade to 79.61 grade) 76.91% increase represents highest percentage increase of student in program from November to March.

Science Improvement (student went from 42 grade to 66 grade and 50 grade to 79 grade) 57.14% and 58% increase respectively from November to March.

Math Improvement (student went from 66 grade to 100 grade) 51.51% increase from November to March.
Qualitative: Upon request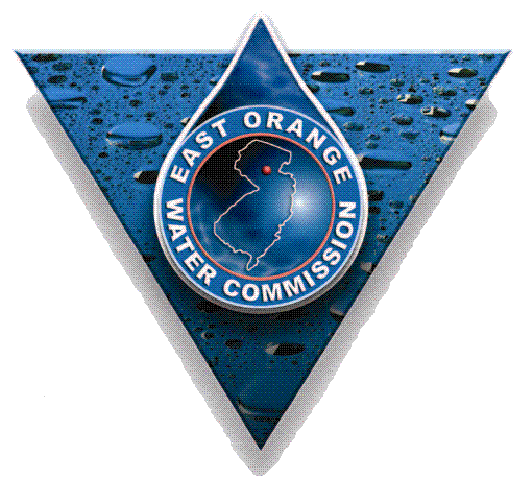 East Orange Water Commission
New Jersey
As a Commissioner, Secretary, and Chairman of an integral part of the executive leadership body overseeing a 23+ million-dollar budget, Mr. Walls provided the Leadership, Professional Development and Customer Excellence arms with insight and direction for the organization's Personnel & IT components. He initiated an 18-month leadership development training program, created custom tailored performance evaluation assessment tool, created a Summer Higher Education Internship Program (SHEIP) to support higher education and youth job preparedness and volunteerism, led entire organization to a redefined and more robust mission statement (per division), introduced new process to identify cost savings and billing overpayments, directly responsible for developing blueprint RFP for identifying new Executive Director & Asst. ED, introduced green energy options, donated $2k IT server rack, expedited leak detection process resulting in $4k/day savings, and facilitated joint division meeting process to target synergized and mission focused team environment, to name a few.
​
After being unjustly terminated by the mayor, Commissioner Walls fought back vigorously resulting in overturning the mayor's decision by East Orange City Council. "I was quite impressed by the business acumen of Commissioner Walls - Councilwoman Andrea McPhatter" SEE THE ARTICLE HERE
Worldwide Fortune 50 Multi-Media Business Solutions Company,
New Jersey
Mr. Walls spearheaded a $1+ million dollar savings initiative. After identifying an opportunity for improvement (OFI), Mr. Walls quantified the potential savings and overall organizational value implementing this change would have.​ As a result of its implementation, supervisors field time became more effective, customer excellence rating increased, theft of time diminished, division heads results increased, driver's safety was positively impacted, and dispatch division morale increased. Mr. Walls continued leading as a change agent by introducing his "To/From" process that challenged union and management employees to hold themselves at higher levels of accountability by way of establishing a communication tool that detailed preventive and corrective actions that could have been executed while performing a specific task re safety, quality assurance, productivity, or customer excellence issues. He was the first to implement the above processes that trialed in North Jersey and later rolled out to the entire company's footprint. In addition, Mr. Walls led teams to achieve the company's National Leaders In Excellence monetary and trophy awards presented by its president.
​
American Express WTC
New York
Mr. Walls was retained to facilitate a high impact workshop focused on 3 topics: Organizational Politics - Communication - Leadership. Communication was a top priority for The Blue Box leadership as it was a core competency that all personnel would be appraised on, and Darryl delivered a home run providing insight to the standing room only group. He broke down the main driver of communication and its 3 sub-topics using The Stained-Glass model to graphically illustrate how we (leaders & performers) process incoming and outgoing messages and what we can do to help raise our ability to influence our audience. Mr. Walls set the stage by introducing the administrative and executive team to an exercise he created titled The O.W.L. which increases rich dialogue between all participants and opens up a teambuilding experience targeted at drawing on all the influences people have had in their lives and how they play into our ability (or inability) to lead and what influences us from those in leadership roles. Mr. Walls also took a group of Newark high school students to accompany him from the prestigious Chad Science Academy to perform tasks and link them to their potential purpose while engaged in a corporate environment.